The Customer
Life Time Texas
Life Time Texas is a swim league in North Texas comprised of 10 different Life Time sites. Each team uses Swimmingly to run inter squad meets and in-person swim meets with the other sites. They have used the Swimmingly platform to run virtual meets which provided versatility during a volatile time. .
Ulysses is the League Admin for Life Time Texas and he uses Swimmingly to navigate from Club to Club and make sure everyone is aligned with the Swimmingly Platform.
The Challenge
An archaic and complicated system
Before Swimmingly, we used paper, pencil, and stopwatches. Our swim meets were so stressful and we faced many challenges. The paper will get wet and people don't write legibly. This creates errors when manually entering times into an inflexible system. We had a lot of mistakes from first-time timers and people were constantly confused..
It was very hard to teach new coaches and employees to use HyTek and Meet Manager. We would spend a lot of time making sure that they understand the complicated system. I found myself focusing on the meet operations rather than actually coaching my swimmers.

When we use Swimmingly to run our meet, I can trust that the meet is going to be run properly. I can actually focus on how my swimmers are doing and coaching them. When using Swimmingly, be prepared to focus on the swimmers and not the meet running properly.
The Solution
An easy to learn platform and immediate results
When trying to explain to parents how to perform their volunteer position at a swim meet, it is difficult to teach them the archaic methods with pen, paper, and stopwatches. With Swimmingly our pre-meet huddle is quick and painless. They all have smartphones and they understand how to tap a smartphone to stop the clock.
We also save a ton of time on meet set up. There isn't a million ways to connect everything. The entire meet is connected through our devices and an iPad. This also makes it very easy to publish the results and the parents love having live results on SwimminglyFan.
We have a lot of parents that are ingrained in USA Swimming. When they use Swimmingly, they always come up to me after and say, "That's it!? That's all we have to do!?" I get emails from parents afterwards telling me how much fun they had at the meet and how much they enjoyed volunteering. All thanks to Swimmingly!

The Result
An adaptable system with live results
We mainly use Swimmingly for our development programs. Development meets are known for being chaotic and stressful. When we ran our first meet with Swimmingly, however, we immediately saw the results. The ability to just throw a swimmer in any event, any heat, and any lane is a game changer. When we are hosting a meet, there is always the anxiety and stress that comes with it, but since we use Swimmingly, all of the stress has been alleviated.
The results are easy to edit and make corrections and they are visible to everyone on the pool deck (and away from the pool deck) through SwimminglyFan. I save hours after the meets by just publishing to the Clubhouse and being done.
My favorite thing about Swimmingly is the simplicity of functionality. Everyone that we have introduced to Swimmingly has loved it.
Swimmingly is going to be the future of Swimming. The ease of access, where anybody can do it is unparalleled. It is the easiest platform to use for swim meets and teams and it takes away a lot of problems at meets.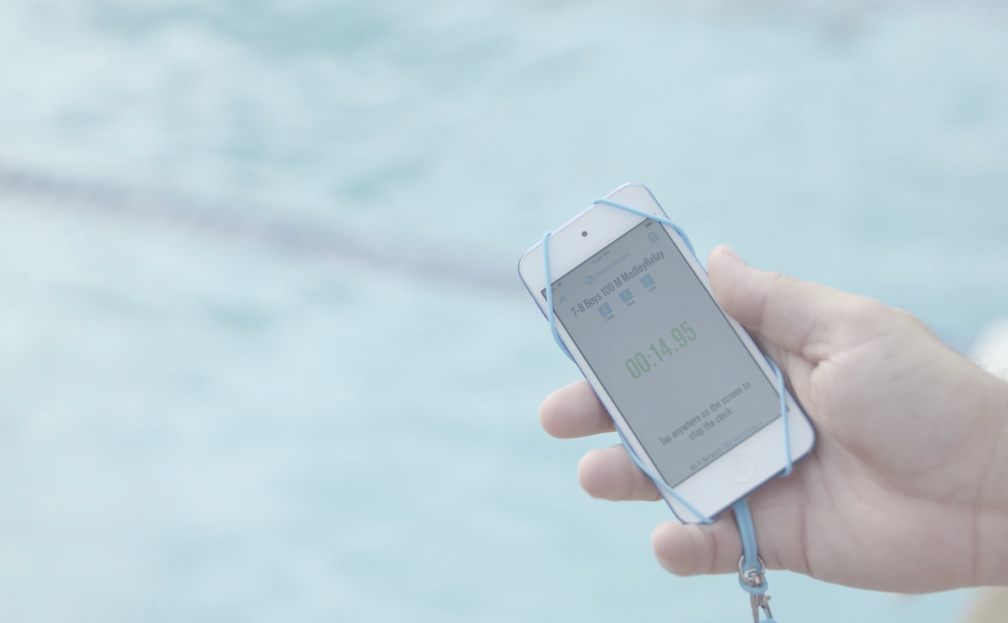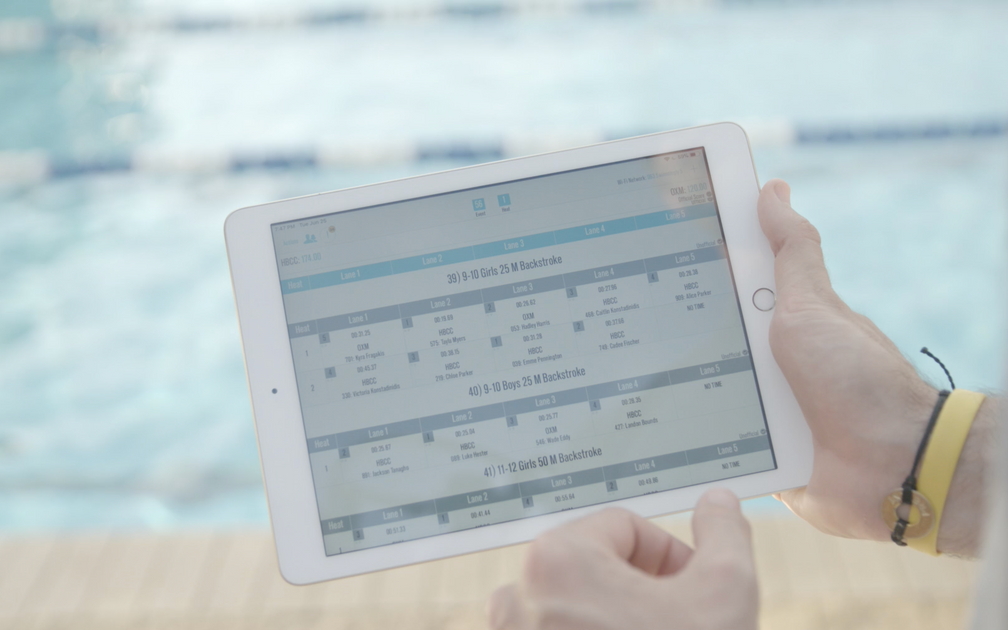 | 6 | 42 | 172 | 3.1M |
| --- | --- | --- | --- |
| COUNTRIES | STATES | LEAGUES | RESULTS |