The Customer
Desert Nevada Swim League
The Desert Nevada Swim League is located in Nevada. There are 3 summer teams with about 50 swimmers on each team.
The Desert Fish Swim Team in the DNSL has been an annual month long program in the summer for the last 35+ years. Swimmingly has streamlined and improved the success of the season.
The Challenge
A time consuming and tedious process with an outdated system
Before we started using Swimmingly, our swim meets were a time consuming and tedious process. We would have piles of card stock, had to manually enter the data from each time card, for each swimmer.
Summer swimming requires flexibility. With our old system we were not able to quickly add a late swimmer easily. Any errors from time judges were difficult to correct and names were constantly misspelled.
With Swimmingly, we have reduced the number of volunteers significantly by not needing runners and we no longer have long wait times in between heats and events.

We used to use an old bulky printer and laptop to manually enter data from each time card, for each swimmer. A wireless connection between the Scorekeeper iPad, the Stroke and Turn Judges, and the Timers seemed too good to be true.
The Solution
One-stop-shop platform and fast swim meets
Swimmingly provides our league with a one-stop-shop. Our parents/guardians use the Swimmingly platform to register and pay for the swim league. Parents/guardians can also declare their swimmers as attending or not attending for each swim meet so we know exactly who will be there.
Our league no longer needs to spend a fortune on antiquated equipment. Volunteers use the device in their pocket to time and/or judge. Swimmingly is very easy to learn and it is way easier to find volunteers.
Swim meets are finished in half the time and are stress-free. Errors are significantly reduced and we finally have the flexibility required with summer swimming!
Our transition to Swimmingly was very smooth. Parents were able to register their swimmers and pay within minutes. Creating the meets was also so simple. I will never go back or even look at another program.

The Result
Faster Swim Meets, Fewer Volunteers, and No Paper
I immediately noticed results with Swimmingly. I was very nervous for our first meet, but once I tried it, I realized how easy it was.
I never had to wait for the other teams to send me their athlete's events and spent time printing and organizing time cards the night before. On the day of the meet, the set up was a breeze. We were able to huddle our timers within minutes and start the meet on time!
The enjoyment by all teams was incredible. There was no waiting in between events and the volunteers loved the ease of timing. I love that the Scorekeeper could be on deck with the iPad. I felt like a part of the meet and not just like I was entering numbers all day.
We are saving hours of work after the meet. We can immediately print results and ribbon labels and be done.
If you are thinking about using Swimmingly, take the leap and do it! You will be so happy you did. It truly is a game changer for any swim league.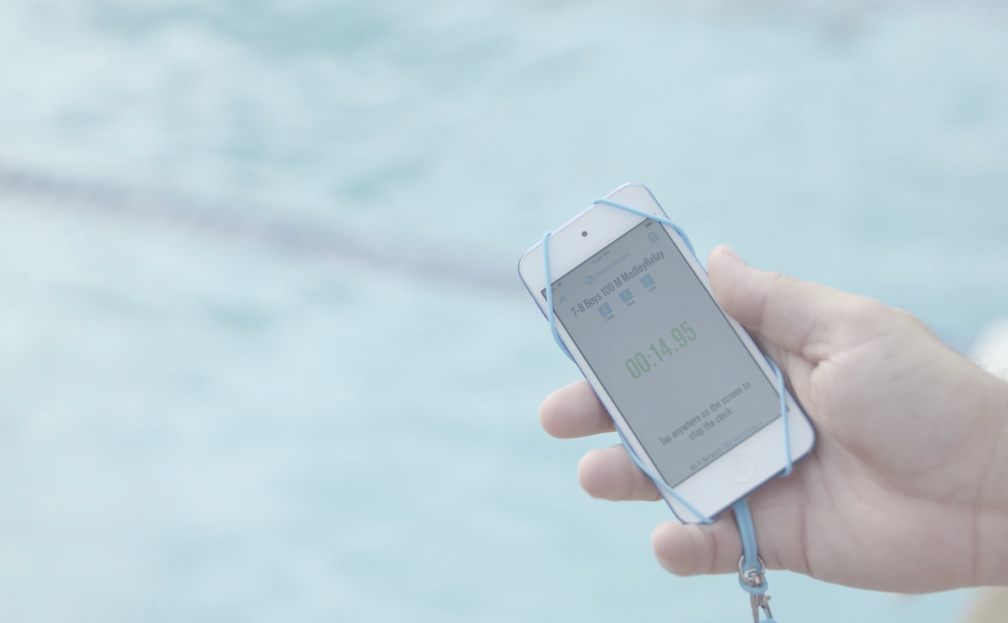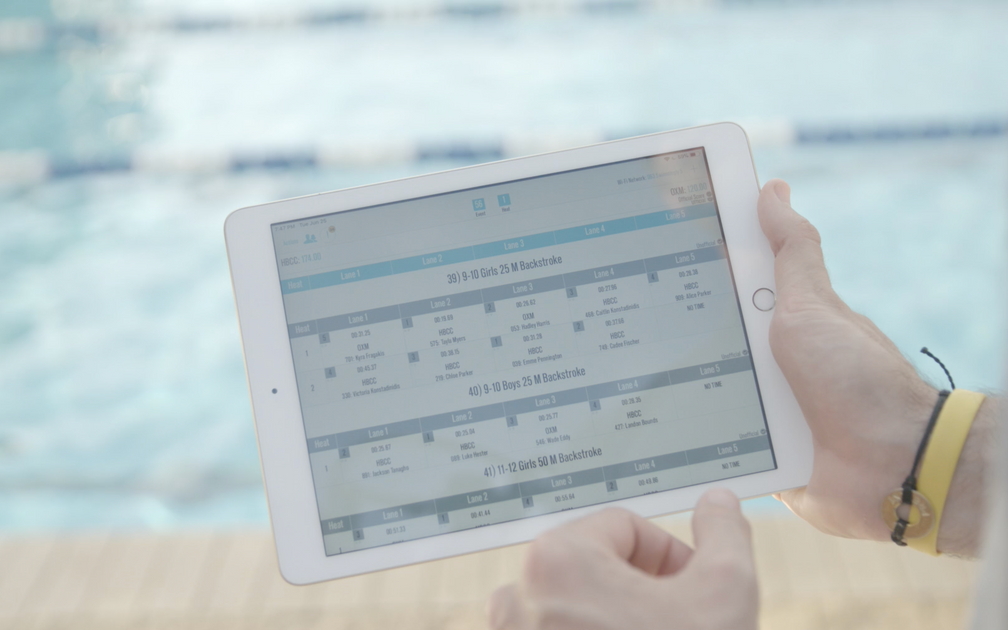 | 6 | 42 | 172 | 3.1M |
| --- | --- | --- | --- |
| COUNTRIES | STATES | LEAGUES | RESULTS |